The D-COM network has been formed to drive forward the adoption of the digitization of regulations, requirements and compliance checking systems in the built environment.
D-COM has published its second report detailing its response to the government's consultation on "Proposals for reform of building safety regulatory system".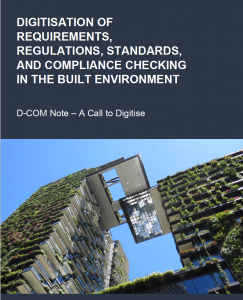 ---
D-COM has published its first report outlining our future vision and roadmap for this area.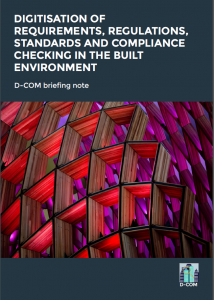 This can be downloaded here.